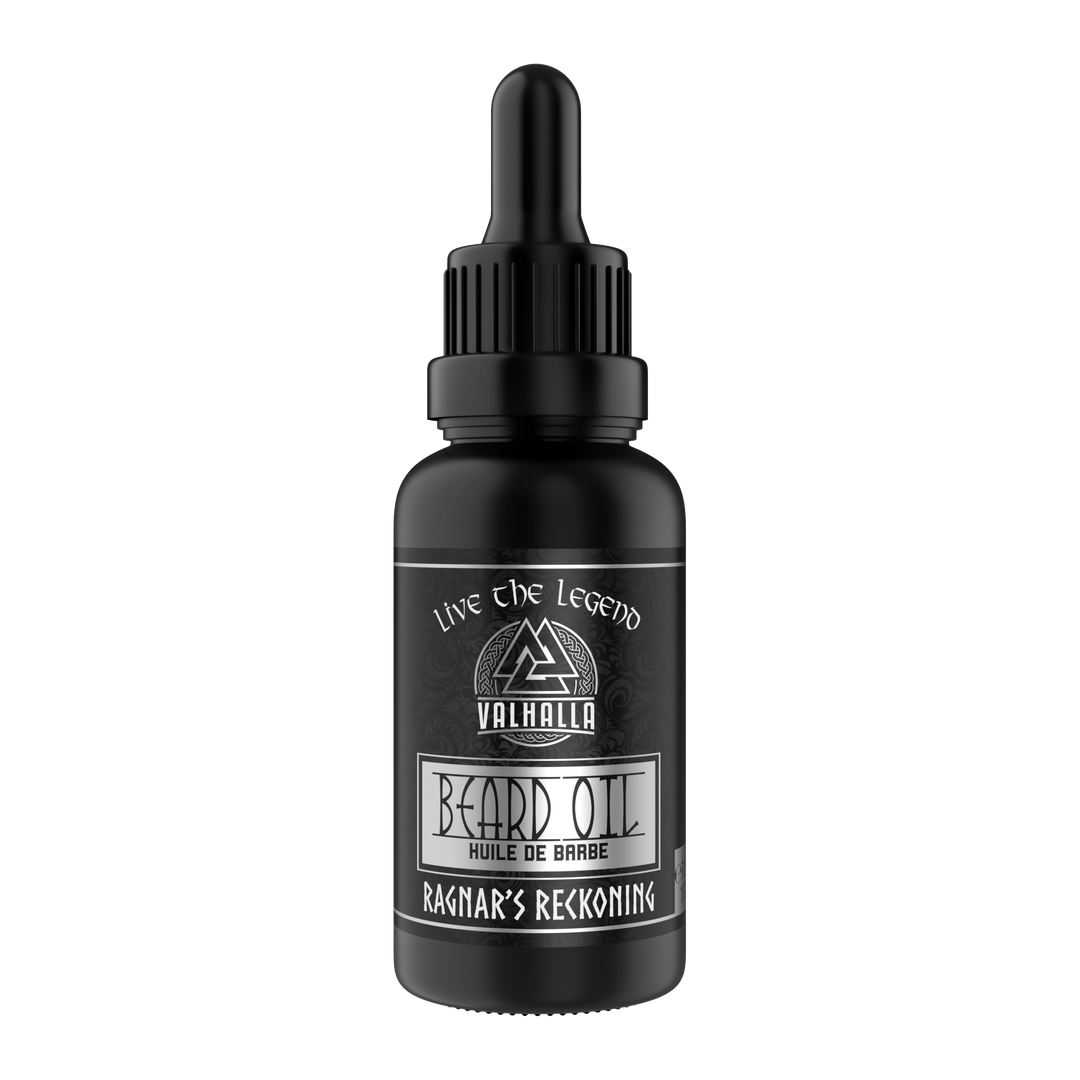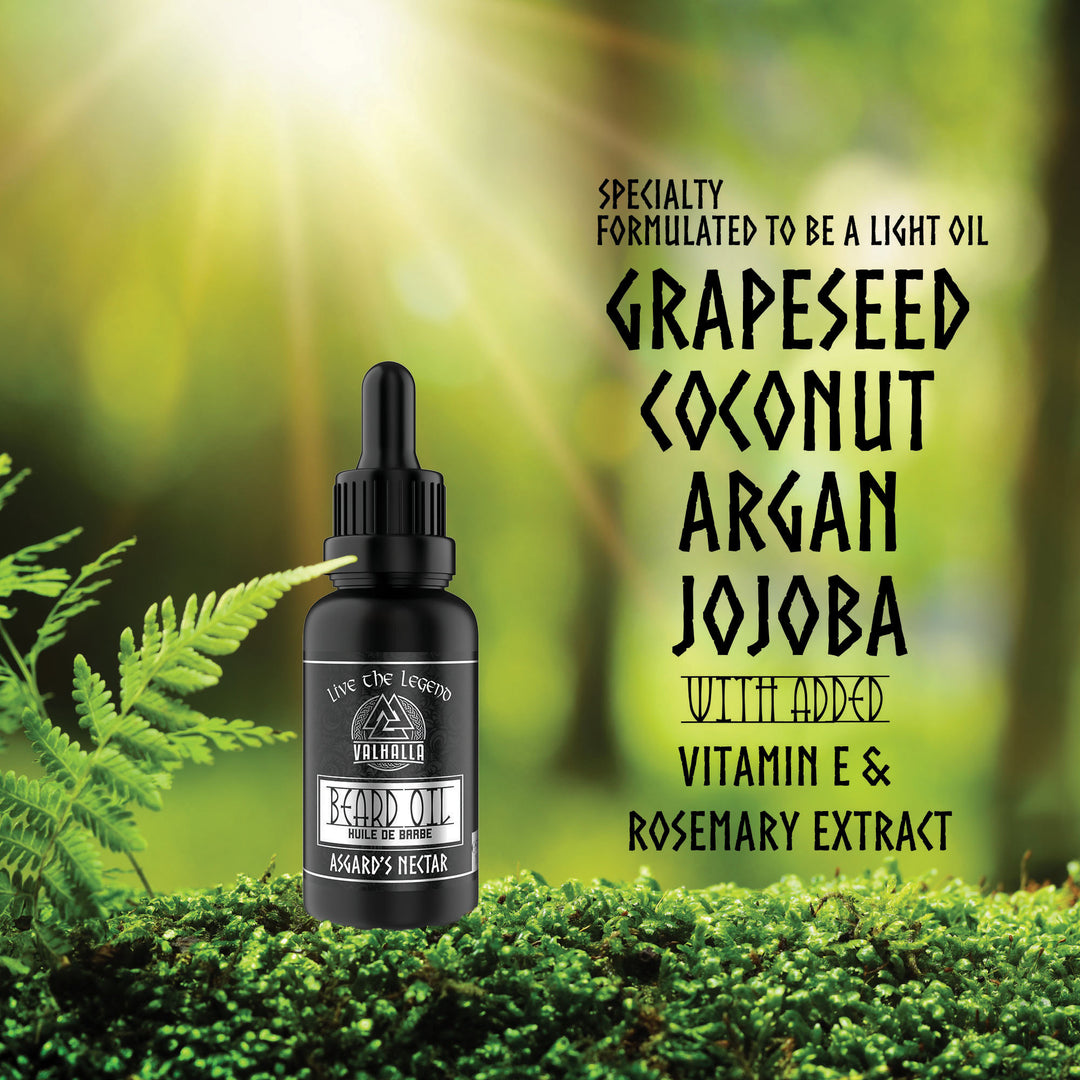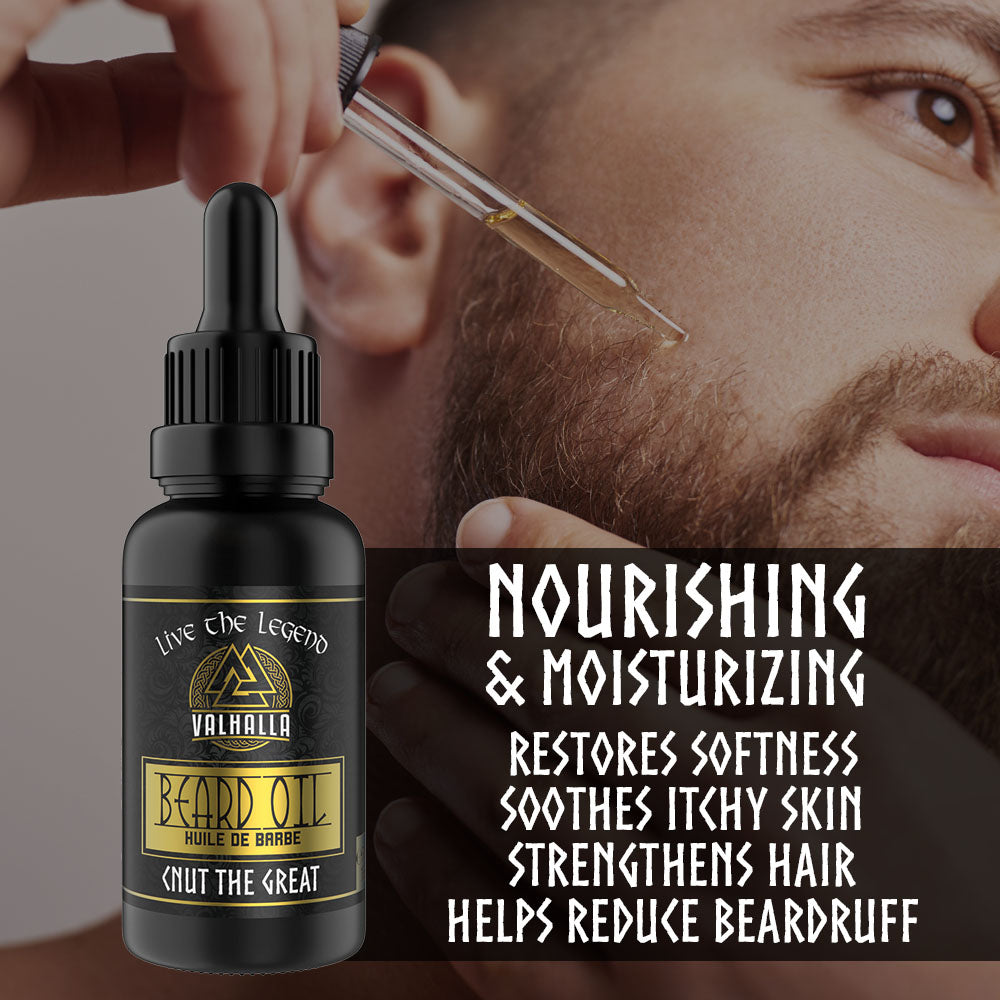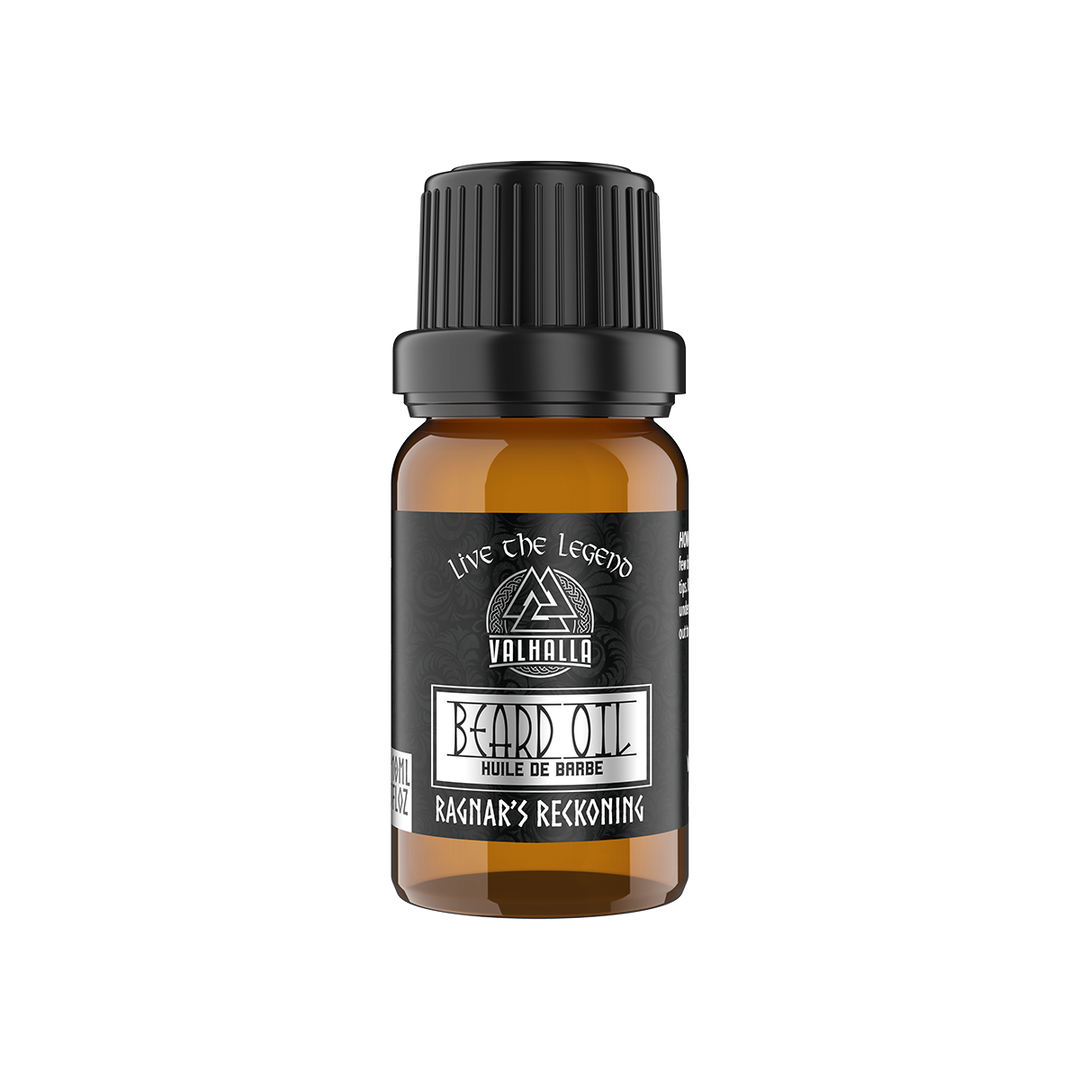 Beard Oil - Ragnar's Reckoning
---
Low stock - 4 items left

Inventory on the way
Embrace Viking Valour with Ragnar's Reckoning Beard Oil
In the annals of Viking history, few names evoke as much awe and admiration as Ragnar, a legendary and fearless Viking hero. His saga is one of valour, cunning, and indomitable spirit, making him a true legend and a Viking warrior deserving of boundless fame and recognition. In the same vein, we present a Beard Oil scent that mirrors Ragnar's extraordinary complexity and mellow strength.
Our Viking Beard Oil, inspired by the modern-day viking, delves deep, bestowing a profound surge of moisture to both your beard and the skin beneath, which lies beneath those bristle-kissed strands. The journey to tame your scruff is vital in warding off the relentless itch, all while fostering robust and bountiful growth. Just as beard upkeep is pivotal for reaching the pinnacle of manly magnificence, our meticulously crafted Beard Oil bestows a harmonious trifecta of nourishment, purification, and restoration – the very essence your beard yearns for on its heroic odyssey!

Mighty Viking Elixir's Prowess:
Forged in the Fires of Craftsmanship:

 

Handcrafted in small batches for unmatched quality

, potent batches
A Quenching Torrent of Moisture: Bestows intense hydration, ensuring a beard of remarkable suppleness
The Softness of Viking Valour: Champions beard tenderness, banishing the dreaded itch
Banish the Beard Blizzard: Casts away beard dander, unveiling a pristine visage
Radiance of the Norse Gods: Imparts a natural shine for a truly well-kempt beard
The Unwavering Reign of Taming: Effortlessly subdues unruly beard strands
Girth and Grandeur of a Viking's Beard: Infuses depth and fullness into your beard
Healing Magic of the Ancients: Nurtures hair and skin, ensuring peak vitality
Compassionate to Creatures of the Earth: A cruelty-free creation, never tested on animals
Forged with Northern Pride: Crafted with honour in the land of Canada
Vitis Vinifera (Grape) Seed Oil, Coconut Oil, Argania Spinosa (Argan) Kernal Oil, Simmondsia Chinensis (Jojoba) Seed Oil, Fragrance, d-Alpha Tocopherol, Rosmarinus Officinalis (Rosemary) Leaf Extract.
Cognac and Cubans.
Our Ragnar Reckoning Beard Oil scent is a reminiscent of a classic gentlemen's lounge. With a perfect blend of Cedarwood, fresh leather, zesty lemon, cognac and spicy tobacco make this a must have for your fragrance collection.
Put 3 to 4 drops in your hand and massage the oil into your beard and skin. For longer beards use 8+ Drops. 
This product may attract Valkyrie Warriors. For external use only. Avoid contact with eyes. Store in dry, cool place, out of direct sunlight, and out of reach of children. Discontinue use if irritation occurs.