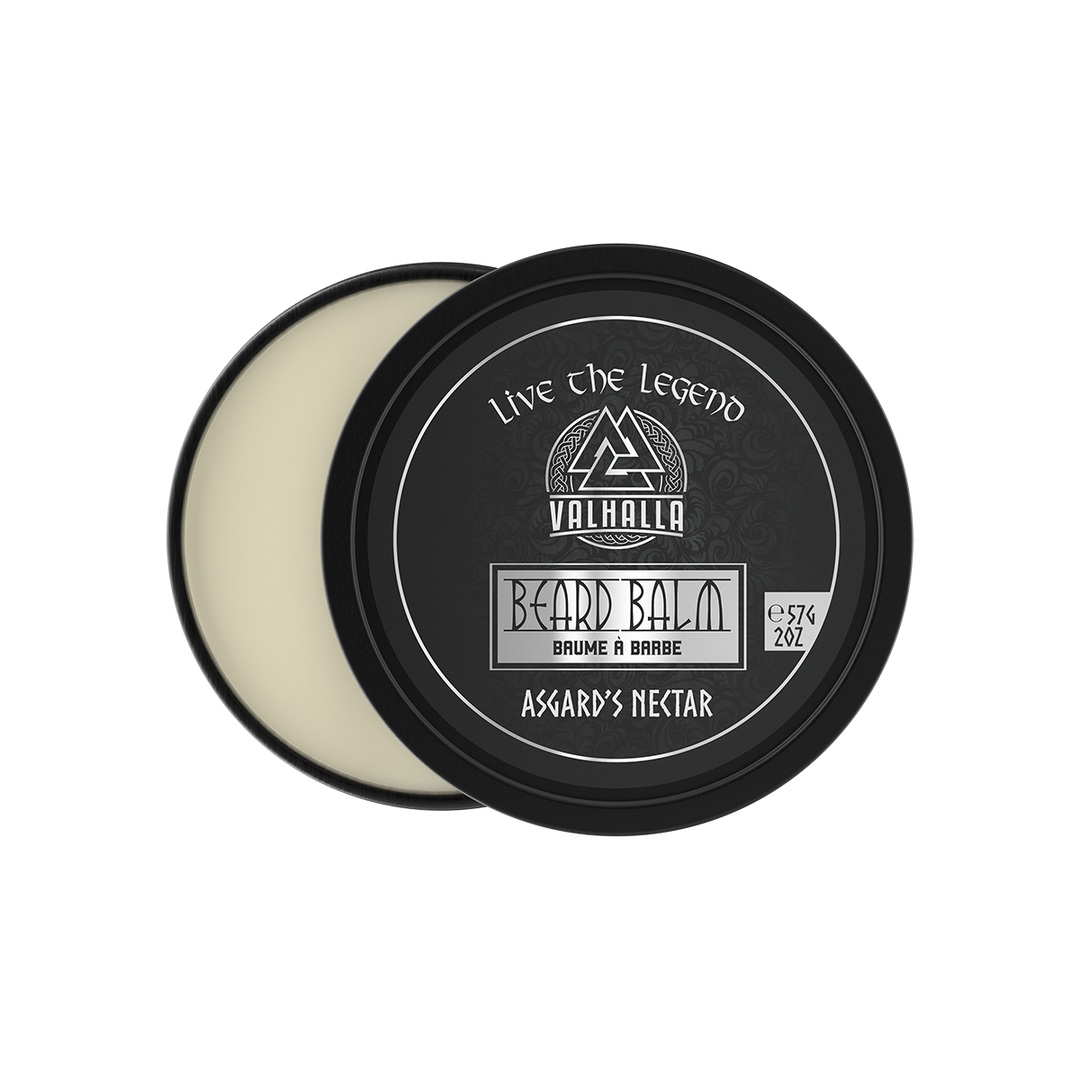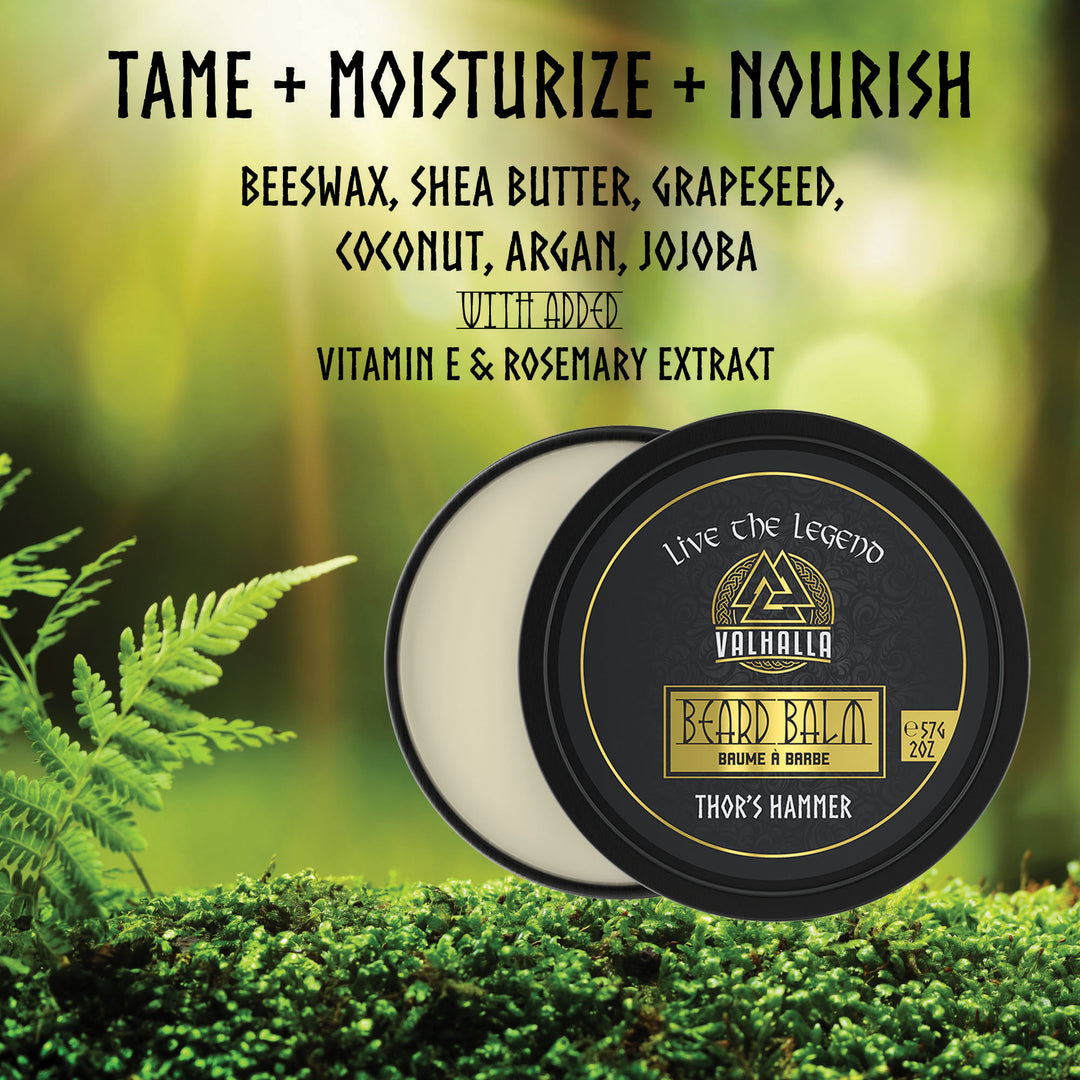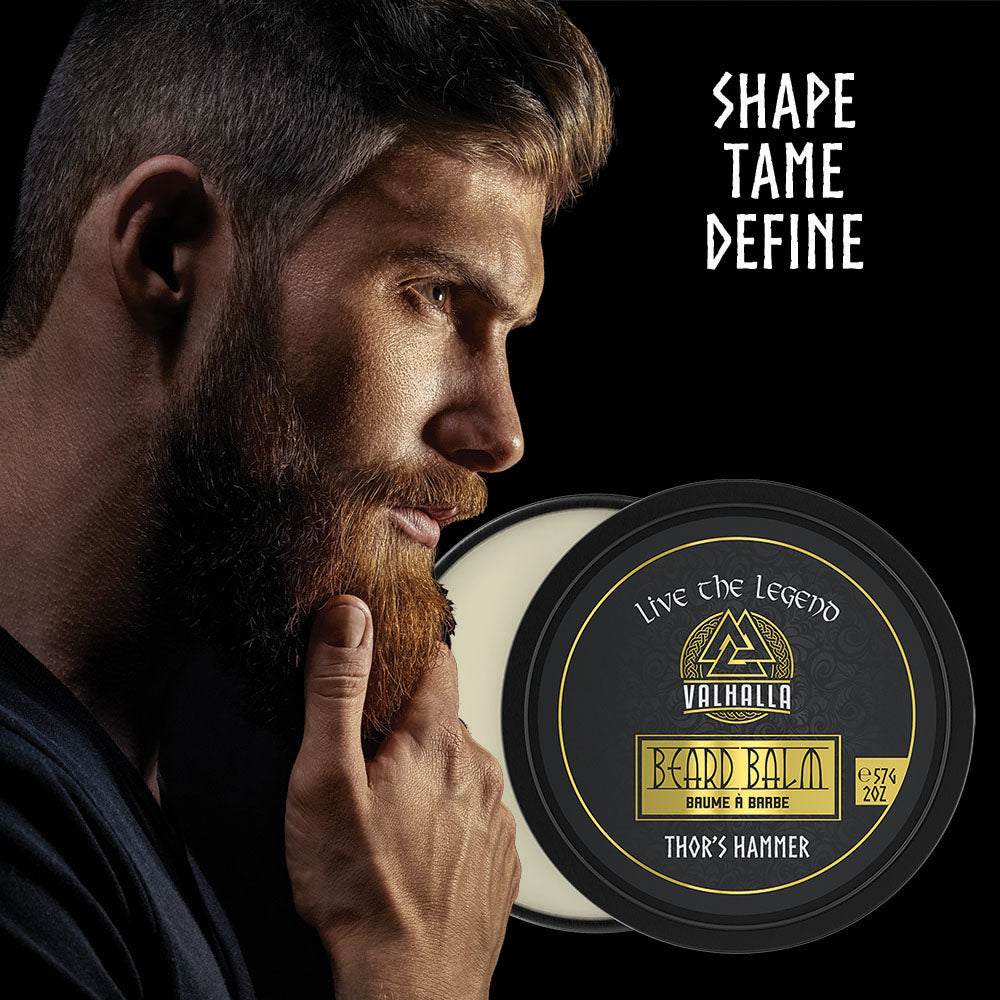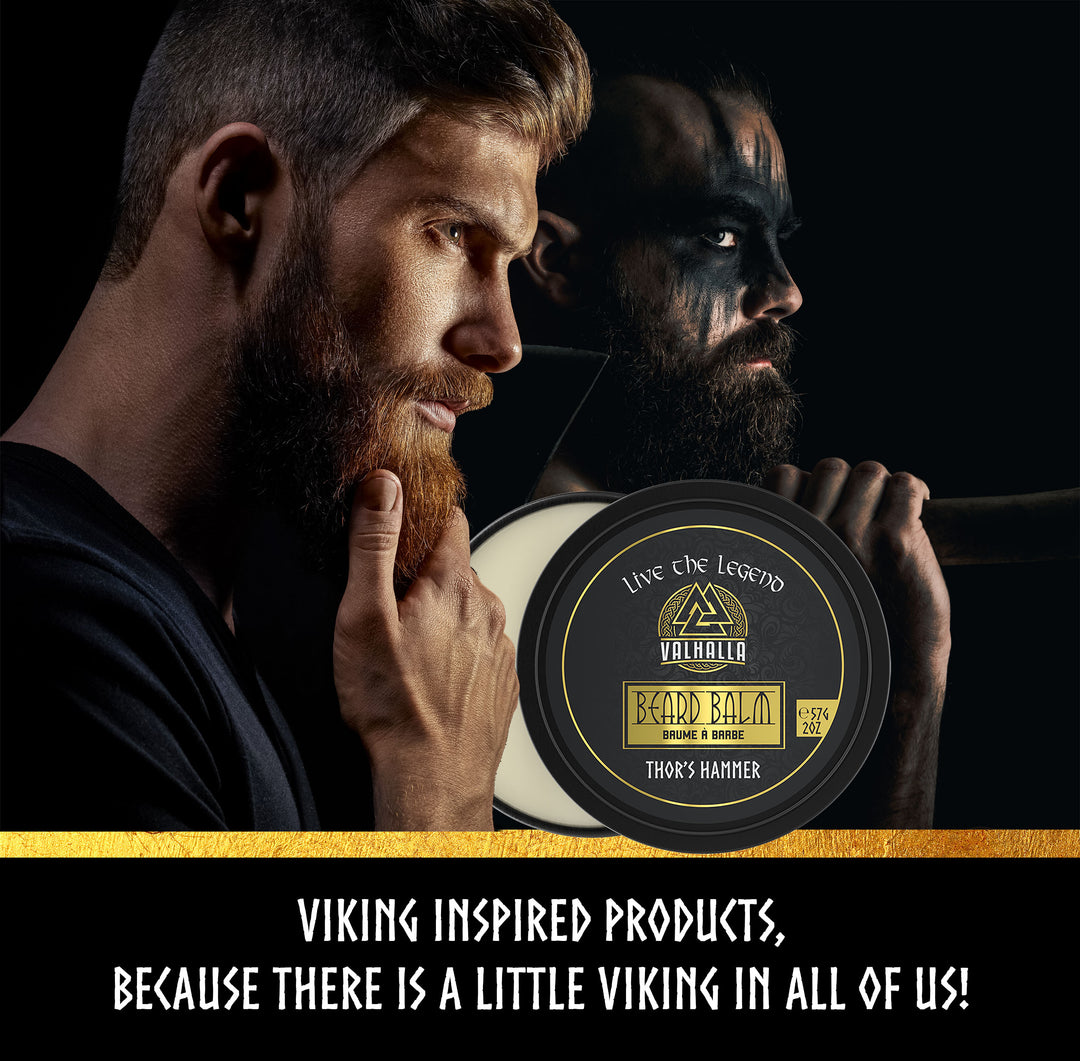 Beard Balm - Asgard's Nectar
---
In stock, ready to ship

Inventory on the way
Elevate Your Beard Care with Viking Mastery: Asgard's Nectar Beard Balm
In the rich tapestry of Norse mythology, Asgard reigns as one of the Nine Realms and serves as the sacred dwelling of the Æsir, the revered tribe of gods. The whispers of Asgard speak of a profound fondness for Bourbon, and it is this very essence that we have harnessed in our remarkable Beard Balm, aptly named Asgard's Nectar, a tribute to Viking Beard Care.
Unleash the Power of Viking Beard Care with Asgard's Nectar:
Crafted for the beards of warriors, it is the ultimate grooming solution for the modern-day Viking who demands nothing but the best for his facial fortress. Meticulously crafted with the precision of a skilled blacksmith, our Viking Beard Balm is a testament to excellence in beard care, designed to withstand the harshest of battles and the wildest of adventures.
Enriched with a potent blend of natural, nourishing ingredients such as shea butter, beeswax, and a carefully selected array of essential oils, this balm doesn't just tame unruly whiskers – it fortifies and conditions your beard, leaving it irresistibly soft and as strong as the Viking spirit. Whether you're wielding a full, majestic beard that would make Odin proud or a finely-honed goatee with the precision of a Viking longship, our Viking Beard Balm provides the perfect hold, shape, and a subtle gleam that will command the respect of your fellow warriors.
Elevate your beard game and exude the unshakable confidence of a Viking Warrior with a well-groomed beard that's sure to turn heads, and perhaps even inspire sagas. It's time to ascend to Valhalla of beard care – experience the unrivaled difference with our Viking Beard Balm today. Your beard, much like your battle axe, deserves nothing less than perfection.
Vitis Vinifera (Grape) Seed Oil, Coconut Oil, Cera Alba (yellow) Bees Wax, Butyrospermum Parkii (Shea Butter), Argania Spinosa (Argan) Kernal Oil, Simmondsia Chinensis (Jojoba) Seed Oil, Fragrance, d-Alpha Tocopherol, Rosmarinus Officinalis (Rosemary) Leaf Extract.
Our Asgard's Nectar Beard Balm scent is a Sandalwood Bourbon which is a woody, amber-moss and sweet spice aroma. A nice smooth scent that leaves you feeling fresh! Perfect for any gentleman and any occasion! Definitely a scent that is cheered and celebrated in Asgard!
Apply a dime sized amount in your hand and massage the balm into the hair and roots while shaping your beard.
This product may attract Valkyrie Warriors. For external use only. Avoid contact with eyes. Store in dry, cool place, out of direct sunlight, and out of reach of children. Discontinue use if irritation occurs. DO NOT leave in hot room or car as this product will melt.