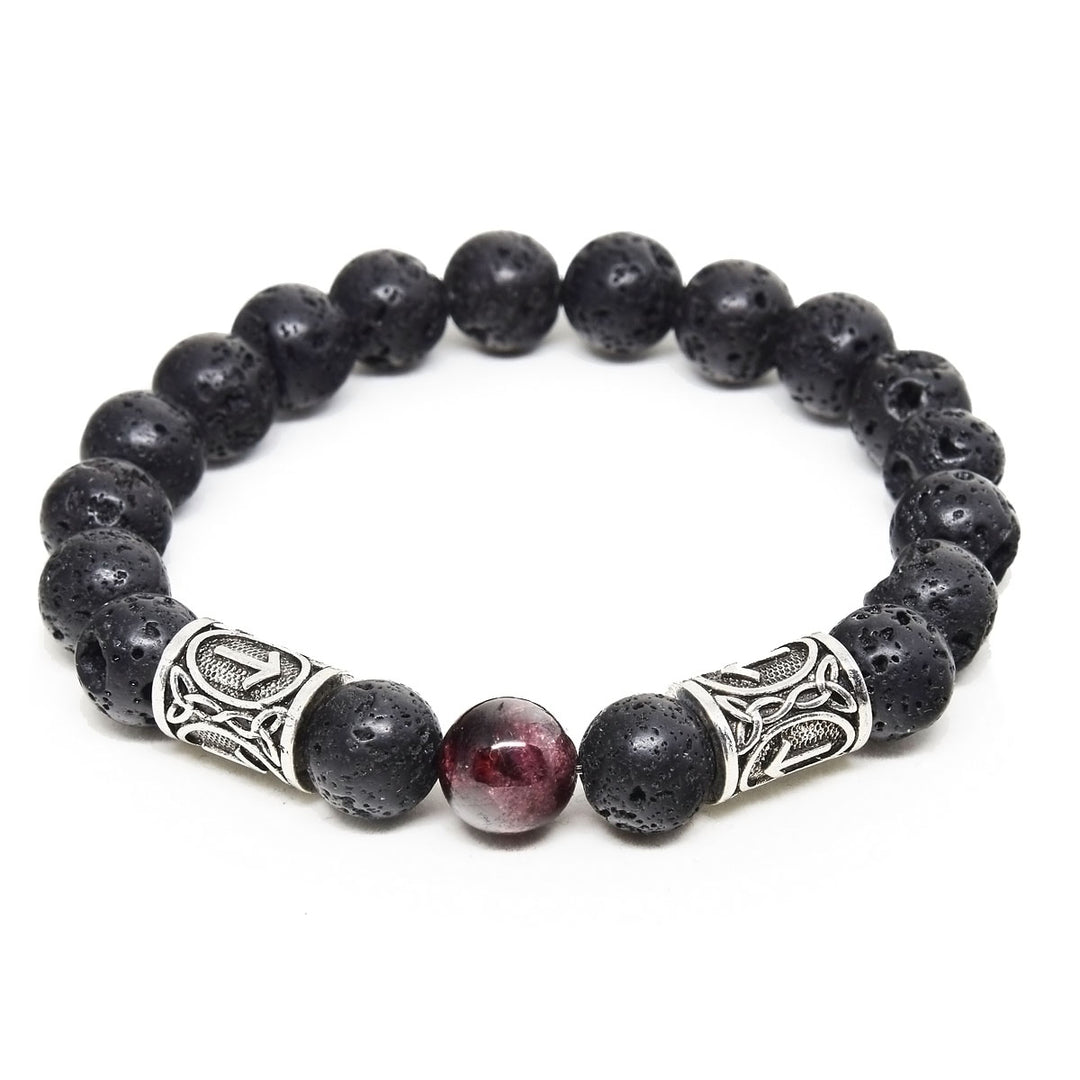 10mm Lava Rock Bracelet with Red Garnet and Rune Beads
---
In stock, ready to ship

Inventory on the way
Men's Handmade 10mm Lava Rock Bracelet with a Red Garnet stone and Rune Beads.
Red Garnet has a long history and was known since the Egyptian times and was a very popular stone in the ancient Rome.
It was used for Jewelry, Protection, and Weapons. In the middle ages in Europe, garnets were believed to have special powers. Red garnet gemstones were also worn for protection and used as weapons by Asiatic tribes. They believed the garnet colour's similarity to the colour of blood would protect them from wounds and make their weapons more deadly.
They were often used in Viking burials to help them in reaching Valhalla or placed on the shields of knights to prevent injury. In fact, before modern tests were developed, the name "garnet" only referred to the red varieties. It comes from the Latin "granatum" meaning pomegranate, because of the resemblance of red crystals to the seeds of that fruit.

 Tyr the one handed god of war and justice. Also know as victory, honor. True symbol of a Warrior. 

Pairing these Rune beads with The Red Garnet this Norse Viking Bracelet is the perfect combination for a Warrior Grade Bracelet. 
Size - 21cm Length