Things to Consider when Starting a Whisky Collection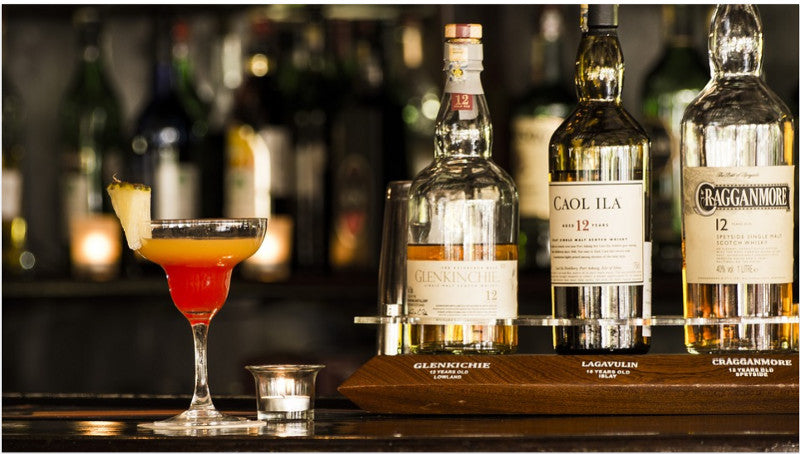 I came across a an article on CNBC about the whiskey collection of Mahesh Patel which features a $250,000.00 per bottle crown jewel; the Royal Salute Tribute to Honor, a rare batch celebrating the jubilee of Queen Elizabeth II's coronation. Mahesh is the founder of Universal Whiskey Experience and has been collecting whiskey for more than 30 years. His motto is buy two of everything you can afford and always open one.
The story got me thinking about collecting whiskey. I occasionally enjoy a sip of Laphroaig, but otherwise don't know much about collecting or investing in whiskey. To start with, what's the deal with whiskey/whisky? Which is which and who is who? Apparently the spelling differs geographically and as a rule the Americans and Irish prefer whiskey while the Scots, Canadians and the rest of the world's single malt makers prefer whisky.
With this mystery behind me I sought to figure out where to start with a bank roll significantly less than Mr. Patel's. This led me to Andy Simpson of RareWhisk101.com Andy is a collector and investor who is a consultant and broker to the Scotch whisky industry. In an Esquire article Andy lays out the best way to get started as a collector: Be on the lookout for new limited-edition releases. Andy concurs with Mahesh and recommends people do what he does, buy two bottles. One to drink and one to hold. He also recommends always going for releases from well-respected, iconic distilleries. He notes vintages from the '60 and 70's are incredibly valuable and anything prior to World War II would be tremendously valuable. When it comes to "limited-editions" according to Andy, a quick rule of thumb would be to stick with anything less than 10,000 bottles, but the fewer the better.
While a lot of Andy's advice relates to whisky as an investment, if heeded as a collector and following the motto of Mahesh Patel, you could wind up with a hobby that pays for itself.
Summing it all up:
Be on the look out for new limited-edition releases
On limited-editions, stick with anything less than 10,000 bottles
Always go for well-respected, iconic distilleries
Grab two. One to drink and one to hold
---