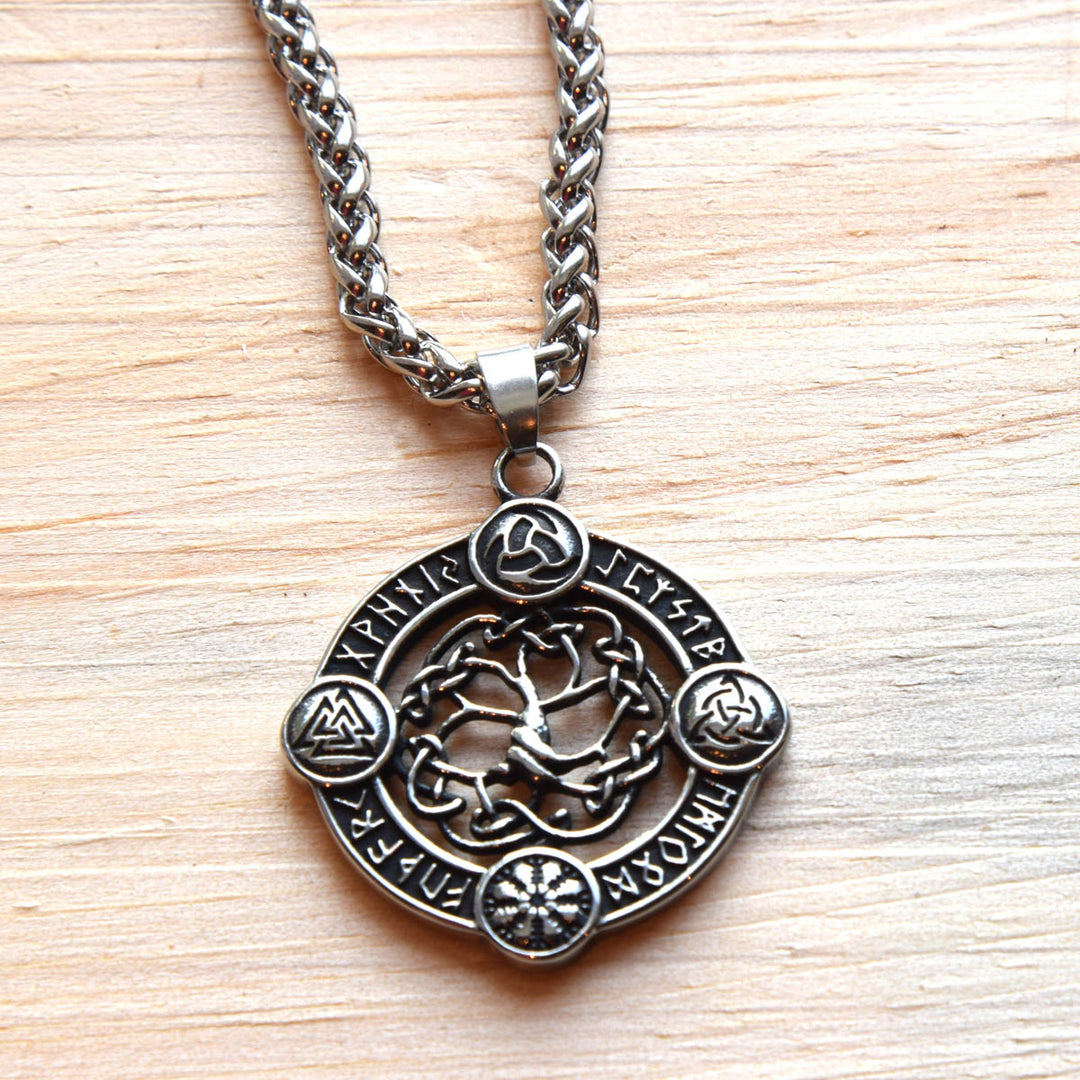 Symbol Guides of the Vikings Amulet - Yggdrasil Tree of Life - Viking Norse Necklace
---
In stock, ready to ship

Inventory on the way
The Symbol Guides of the Vikings Amulet - Yggdrasil Tree of Life - Viking Necklace
Yggdrasil - the Tree of Life is the primary symbol of this stainless steel amulet. This ancient symbol represents a pathway or cross-roads between the nine dimensions of existence.
Top - the Triskele - the Horns of Odin which represent pride, bravery, and victory.
Right - the Triquetra - the Celtic Knot which represents the connection of the Mind, Body, and Spirit.
Bottom - the Vegvisir - the Viking Compass which represents the way. It is a protection spell or stave, that prevents the Viking from becoming lost and gives the ability to always navigate home.
Left - the Valknut - which represents a vision of Warrior Viking Heaven. This is a place where Viking warriors can live, battle, and celebrate victory in Valhalla with and among the Viking Gods.